By Rachel Van Kopp, Kimberly Younger, Tracy Van Lone, Natasha Smith, and Naomi Johnson
CCSS.MATH.CONTENT.7.G.A.3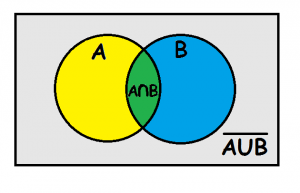 In the NCTM shape sorter activity, students use aVenn diagram to understand concepts of sorting geometric shapes by categories. For this activity our group of pre-service teachers sorted figures based on these parameters: 1. the figure has rotational symmetry and 2. the figure has at least one line of symmetry. Our group came up with two rules that we found to be true:
All regular polygons have at least one line of symmetry
All parallelograms  have rotational symmetry, but not a line of symmetry with the

exception

of the rectangle.
The following images are examples of attempts our group has made with the given categories.
Common misconceptions: Some common misconceptions with the categories has one line of symmetry and has rotational symmetry is that parallelograms have a line of symmetry. This is actually not true because no matter where the line is drawn on every parallelogram, except a regular trapezoid and rectangles, the angles will be off-set. Another misconception is that all figures with rotational symmetry have a line of symmetry. This is also untrue because parallelograms have rotational symmetry, but no line of symmetry.
To bring this activity in the classroom, we created a lesson warm-up and the worksheet pictured below, which can be download here. The warm-up (which is available via the link but not pictured) focuses students on relevant geometric vocabulary, and the worksheet serves as an activity tracker, helping students make connections between geometric concepts and sets and logic learning via their activity on the NCTM Shape-Sorter app.